Skateboarding is becoming popular over the years and is considered a sport as well as a recreational activity. It helps you move easily, travel at any speed you like, and break gently down. It can be done on any concrete surface like streets, sidewalks, ramps, rails, and such. However, an electric skateboards is much easier to use than a normal one and helps you ride faster. These e-skateboards are similar to normal ones, but are powered by motors and controlled using a remote.
At Maxfind, you can choose from a wide variety of models and price range that provides high performance. These boards are designed especially for durability and longevity and help you commute smoothly and quickly. Here you can find e-skateboards for any age. They also have an electric skateboard with remote that provides smooth riding even in a busy, high-signal area.
Electric Skateboard Weight Limit
You may want a skateboard for fun or for commuting to work or school. To enjoy the ride with peace of mind, the skateboard you buy should be able to provide the mileage that you need and long last. For that, one of the main considerations while buying gear for you is the weight limit.
Some important factors make considering the weight limit on a skateboard a vital aspect.
You must know whether it will support your weight or not. Normally weight limit ranges from 200 to 330 lbs. (90 to 150 kg). Any extra load beyond the designed maximum limit will put you at severe risk and damage the brakes too.
More load on your board means more workload to the motor that leads to battery drain fast. This leads to battery drain quite often and wears down sooner. That means, all parts of the board have to work more and your board may not last as mentioned by the manufacturer.
Health Benefits of Skateboarding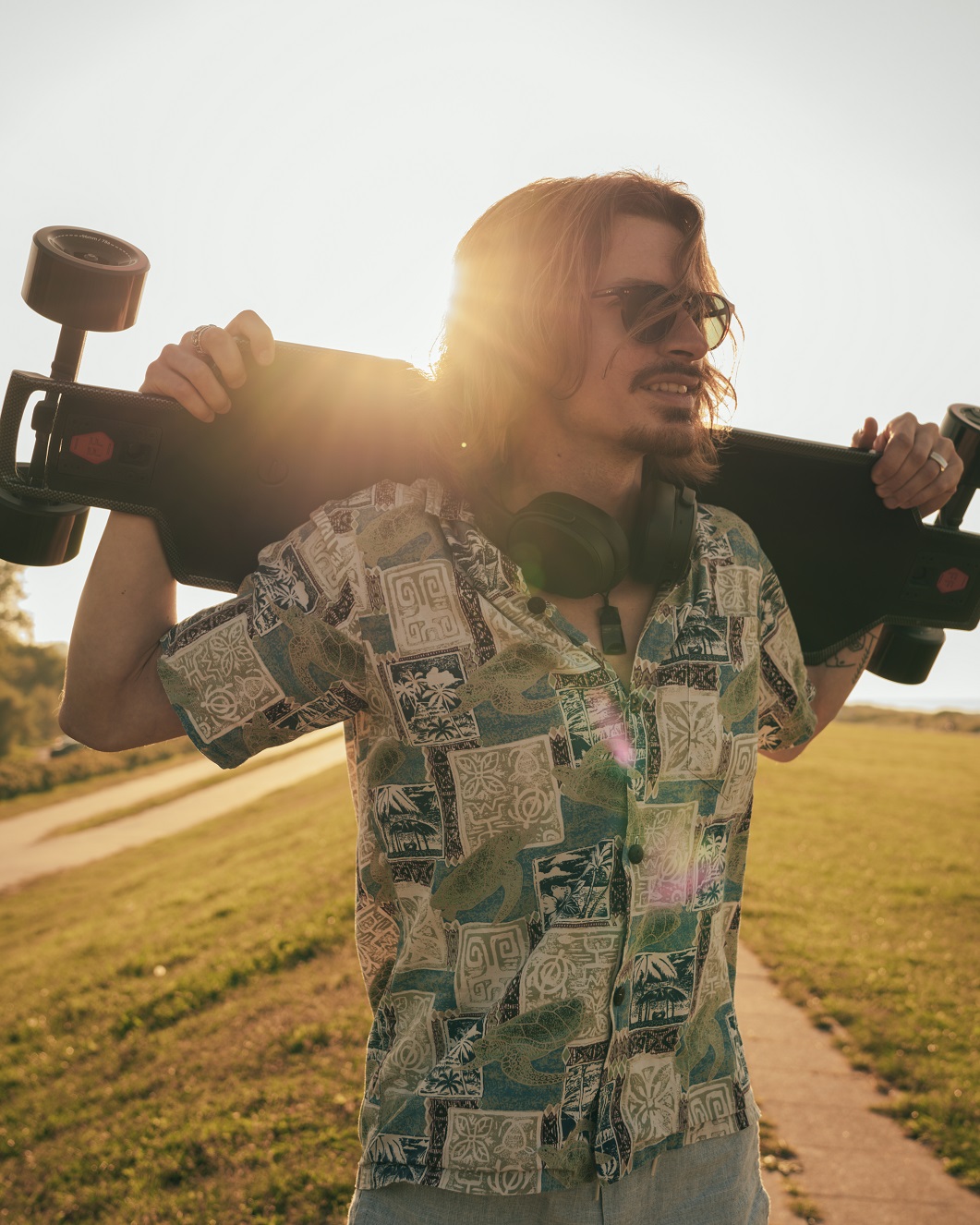 You get a chance to make new friends when you ride in the park or street and it helps you become a more social and confident person.
Skateboarding needs to move all parts of your body. Thus, it provides you with a full-body workout while you ride. Without any doubt, it also helps you burn calories. Depending on your weight, age, and intensity, you can burn around 350 calories an hour. More than that, it also helps strengthen your muscles, legs, and improves your core strength also. You will have to check what you eat and drink to burn calories and shed fat.
Skateboarding is also a great exercise for your mental health. It also helps relieve depression and stress.
You learn precision, coordination between eyes, arms, and legs. You will learn to be patient while learning how to ride on a skateboard.
With a skateboard, you can avoid traffic jam and there is no need to pay for a taxi. You can go anywhere you want while enjoying your ride.
Skateboarding is the best way of sport that needs lesser investment. With a beginner skateboard and protective gear, you are sure to enjoy your ride while getting all these health benefits. To know more about Maxfind skateboard varieties visit their Pinterest page